This week I've been obsessed with traditional Hungarian embroidery. This style is known for its bright colours and nature inspired patterns. There are a few regional variations such as Matyo or Kalocsa, with multi coloured motifs of flowers and fruit, but my favourites are the simple red or blue patterns that make great table runners.
I also love this vintage pink variation: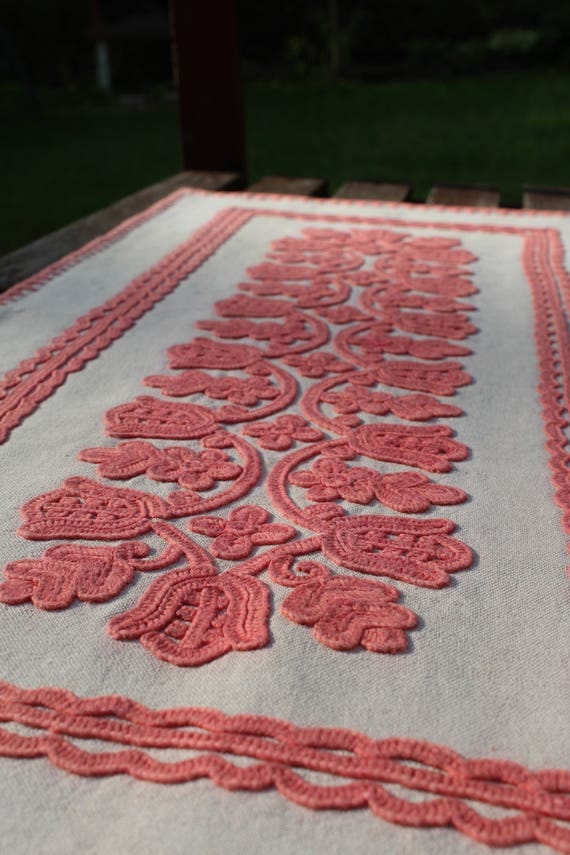 One of the reasons I love it so much is that I know I will never have the skill or patience to make something like this myself so I am in awe of those who have. Maybe I will just have to console myself by buying one of these cute pendants with a typical flower motif: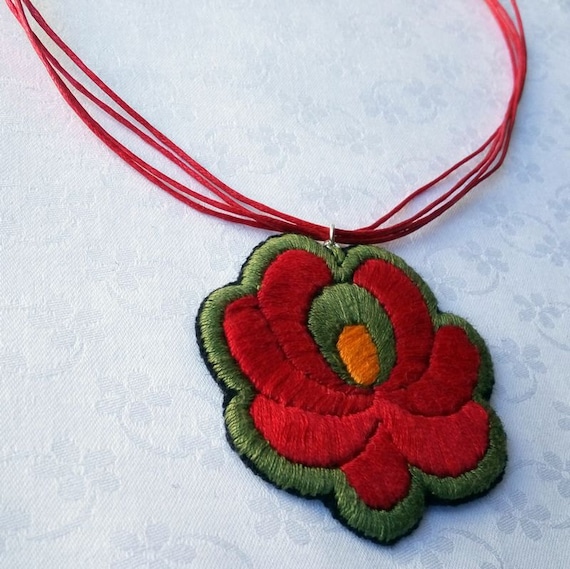 For more Hungarian Embroidery see my Pinterest board here.